SportRisk Resources
Announcing: 4th Edition of 'SportRisk' Manual
The

SPORTRISK

RISK MANAGEMENT PLANNING RESOURCE

$39.00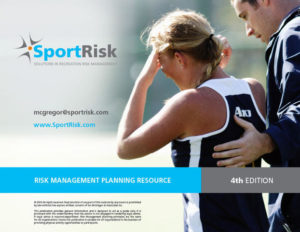 Available as digital copy.
downloadable and printable
easy navigation throughout text
multiple live links to additional resources
improved and expanded sections on Sport Clubs; Camps; Risk Profile; Risk Management Committee – and more!
downloadable forms and checklists
In today's litigious society, can you afford not to have this book?

Still not convinced?  have a look at the table of contents.
4th Edition of 'SportRisk' Manual (Electronic Copy)
DVD's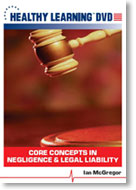 Core Concepts in Negligence and Legal Liability – (78 minutes) $55.00
Understanding how the critical concept of 'Reasonable Standard of Care' impacts the sport, leisure and recreation industry is the basis for all risk management planning efforts. To help develop this understanding, Core Concepts in Negligence and Legal Liability explains what constitutes negligence, and explores how negligence and legal liability is established through the courts.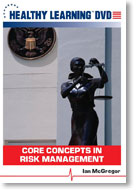 Core Concepts in Risk Management – (53 minutes) $55.00
Presents an overview of a basic planning process that can be used in developing practical risk management action plans. Focusing on the fundamental elements of what constitutes negligence, the video provides advice and guidelines that are capable of being customized to any situation.