Description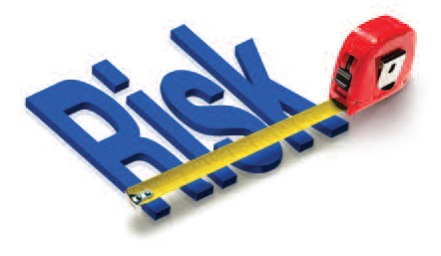 Contact us directly to learn more about our unique Best Practices program
Robin Bowman (President, SportRisk)    robin@sportrisk.com
The following provides a brief description of SportRisk's 'Best Practices Risk Assessment Tool'. (For more information on how the tool was developed, vetted and tested, check the tab on 'Best Practices: Methodology'.)
Best Practices Description
The Best Practices Risk Assessment program is structured as follows:
A) Core Program: Risk of Injury & Litigation
Best Practices risk assessment surveys focus on Campus Recreation programs, facilities and general (see below); plus a demographics survey designed to capture key information on each school (to facilitate comparisons between schools based on many different criteria).
New program added!  Concussions
Programs: Sport Clubs; Intramurals; Youth Camps; Outdoor Program; Instruction.
Facilities: Weight Room; Fitness Center; Aquatics; Ice Arena; Fields; Climbing Wall; Facilities (general).
General: Risk Management Committee; Travel; Emergency Response; Waivers, Concussions.
Demographics: school size, state/province; athletic conference; % male/female; public/private etc.
Program and Facility surveys are generally divided into 6 categories:
Staffing
Supervision & Instruction
Training
Facilities and Equipment
Documentation
Emergency Response Plan
B) Optional Add-on Extras
Option 1: 'Global Department' risks
A unique Best Practice risk assessment survey assesses 'Global Department' business-related risks for Campus Recreation operations (see below).
        Business Operations survey focuses on the following areas:
Financial risks
IT Data risks
Human Resources risks
Facility Security risks
Reputation risks
Customer Service risks
Other risks
Option 2: Expert-sourced Resources
These resources are tailored to specifically target gaps identified by the risk assessment surveys in the Core Program.
Option 3: Custom Queries
Thanks to our large database, we'll provide answers to custom 'queries' based on individual school needs.
Option 4: Repeat of Core Program
After 1-2 years, repeat the Core Program to determine progress in addressing gaps in your risk management program.
What are the Deliverables?
A) Core Program: Risk of Injury & Litigation
Participating schools receive a Detailed Report (approx. 50 pages) which includes:
Action Recommendations based on importance of gaps and deficiencies discovered. The focus is on those Best Practices which experts consider more critical.  Click here to see a one-page sample of the report.

Benchmark Graphs showing how your school's score in each survey area compares to other schools (over 120 schools to date).
Click here to see a sample comparison graph.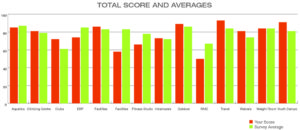 ScorePlus
For each survey, this number tells you how much better or worse you are relative to the average, where the average is scored at 100.  See sample below:
Further breakdown of each survey by category (i.e. staffing, supervision, training etc.). Shown in an easy-to-read graph (see below).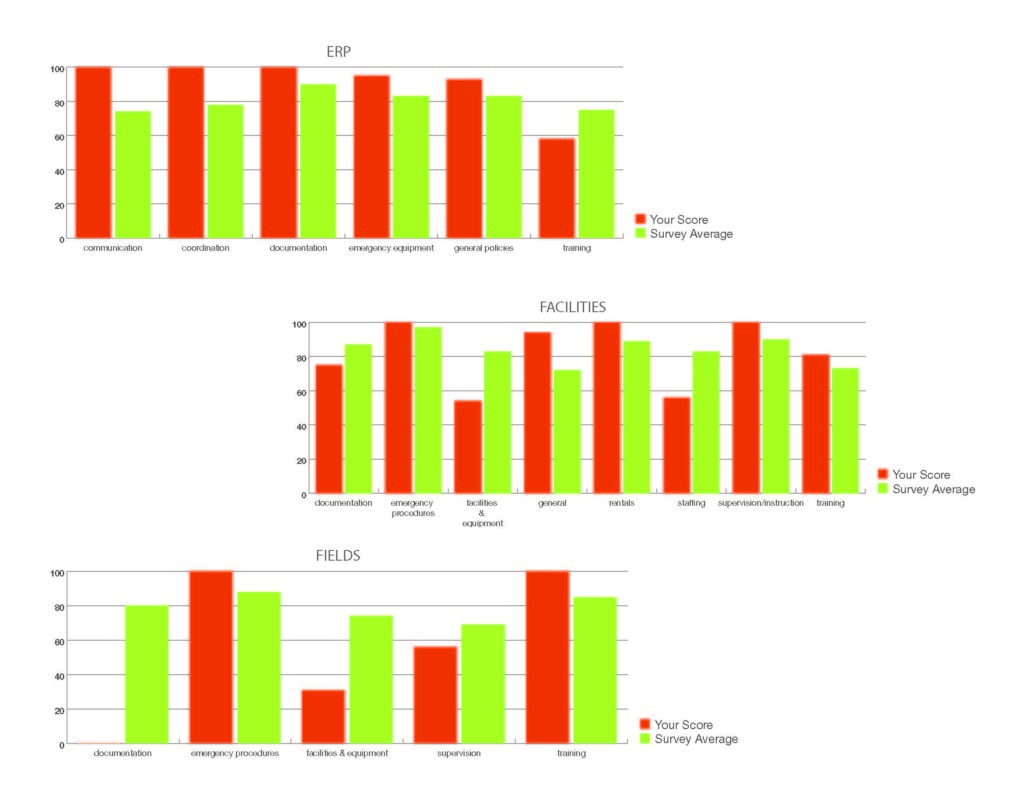 TOTAL COST FOR CORE PROGRAM:  $750
B) Optional Add-on Extras
Option 1:  Global Department Risks     $350
Participating schools receive a detailed report which includes:
a) Action Recommendations  based on gaps and deficiencies discovered in the 'Global Department' survey.
b) Benchmark Graph for all 7 Business Risk areas showing how each school's total score compares to other schools.
Option 2:  Expert-sourced Resources     $250
Expert-sourced resources to assist staff in addressing gaps identified by the Core Program risk assessment surveys.
Resources include: sample policies & procedures; sample emergency response plan; checklists; web links etc.
Option 3:  Custom Queries      Cost based on number, depth of queries.
Custom Queries of your choice e.g. "which schools in your state/ conference which use software management packages (e.g. Fusion, Active Net)?" or "what is the % of schools by country/ state/ Athletic Conference etc. which have concussion policies and protocols in place for Campus Recreation programs?"
Option 4:     Repeat of Core Program     $500
After 1-2 years, repeat the Core Program to measure progress in addressing gaps in your original report.

Contact us directly to learn more about our unique Best Practices program – and to start the process:
Robin Bowman:     robin@sportrisk.com