Skip to content
Minimizing the Risk of Concussions
Sound Protocolos + SportRisk's Training Package provide the answer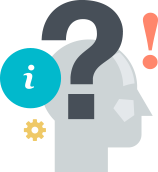 Assess your Risk Exposure
Assess how your concussion policies, protocols & training plansstack up relative to industry Best Practices
Best Practices in Concussion Management' assessment tool compares you with >150 schools
Audits your policies, protocols, training plans
Addresses the gaps
Results in improved plans and protocols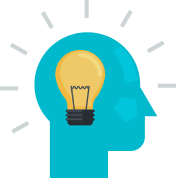 Train Your Staff & Participants
Spearhead staff and participant training with these unique training modules
Key learning outcome: Provide tools to help you manage concussions
New online course launched in Fall, 2019
Key training strategies: Education & Awareness; Recognition & Response
2 short animated videos
accompanying resourse materials
participant tracking tool embedded into movies
University of Saskatchewan
The 'Concussions Training Package' developed by SportRisk has been a great online training tool for our recreation participants and staff!

The material presented in the animated videos is easy to follow and highly engaging. Administration of the training package is easy – it's all done online.
One of the great features for us is the 'tracking tool' which records to a spreadsheet each participant's completion of the training, which in our fast paced environment is key.  This training package has been a great addition to our staff orientation. We also appreciate institutional support and endorsement of the training package through Risk Manager Merv Dahl!
Cary Primeau
Campus Recreation Coordinator, University of Saskatchewan
University of Windsor
Risk management in Campus Recreation is a major priority for many administrators due to the wide variety of recreational activities we now offer. The training of staff and the development of risk management policies surrounding concussions is currently at the forefront. SportRisk has been a provider of many helpful tools for recreation professionals, and the recent release of the concussion training package has become a new tool in that toolbox!.  It is easy to implement, applicable to different recreation programs, provides a tracking option to automatically monitor successful completion of the training, and provides the confidence in knowing my staff are well
prepared.
Sandra Ondracka
Lancer Recreation Coordinator, University of Windsor