Sport Clubs
Course Instructors:
Robin Bowman (Course Coordinator): President, SportRisk
Lexi Chaput: Assistant Director – Club Sports, University of Michigan
Mike Dominguez: Sport Clubs Advisor, Sonoma State University
James Cress: Manager of Recreation Sport Programs, UNB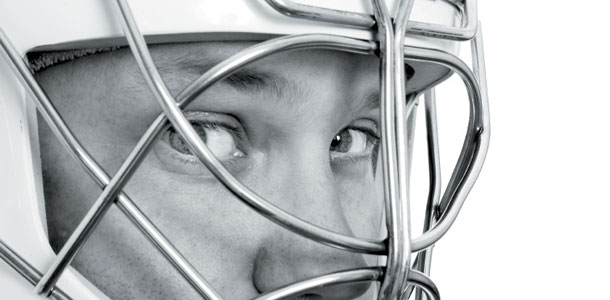 Course Goal
The primary goal of this course is to provide Sport Club Administrators with the knowledge and skills needed to manage the challenging and multi-faceted area of Sport Clubs. Since risk management for participants is a key concern for all Sport Clubs Administrators, the course will focus on how to develop an operational 'framework' for Sport Clubs to facilitate better oversight and management – and help ensure a safer environment for Sport Clubs participants. Course assignments are project-oriented and designed to address key issues in your program (only 2 main course assignments per week).
Course Description
Sport Clubs are initiated and managed by Club members with the primary role of the University being to support, assist and advise the student leaders. The key to a successful Sport Clubs program is strong student leadership and involved University support.
Safety of Sport Clubs participants is a key concern for Campus Recreation departments across North America. Insufficient oversight of Sport Clubs coupled with autonomous operational structures has the potential to compromise the safety of Sport Club participants. By implementing a realistic operational 'framework', administrative oversight by qualified professional staff can assist clubs in following University policy and provide a safer environment for Sport Club participants.
The Sport Clubs framework provided by this course focuses on the key areas of Sport Clubs Operations, Administrative Management Systems, Travel and Risk Management.
Learning Outcomes
Upon successful completion of this course, you will be able to:
Develop a framework to effectively manage Sport Clubs.
Establish Sport Clubs criteria and a registration/ renewal process for Sport Clubs.
Learn about different leadership styles and how to educate various communities about incorporating the styles.
Learn the key components of a Sports Club Operation Manual.
Develop an operational framework that allows for student development while maintaining a clear line of administrative oversight.
Identify the key players in the Sport Clubs Travel process.
Develop an effective Trip Approval process.
Understand the importance of waivers in Sport Clubs and how to develop and effectively implement waivers.
Develop good practices around the provision of first aid/ sports medicine/ training services to Sport Clubs athletes.
Learn the benefits of establishing key on-campus relationships and an effective 'Sport Clubs Network'.
Course Length
This is a 4-week course. Course work and assignments should take approximately 3-5 hours per week.
Course Features
Online format means students work at their own speed, in their own time
Webinars used to deliver online 'lectures' – also incorporate student Q&A
Small class size maximizes class interactions
Course participants establish a network with colleagues from across North America
Results-oriented assignments are based on real department situations
'Certificate of Completion' issued to all participants who successfully complete the course (you must complete 100% of each week's assignments and participate in at least one live 'Chat' session)
One (1) CEU awarded upon course completion
Course Text
No course text. Reading material will be provided.
Who is Course aimed at?
The course is aimed at Sport Clubs professionals who are looking to implement a simple, practical and doable Sport Clubs framework — or are seeking ways to improve and better manage their current program. Content is applicable for professionals new to Sport Clubs management; seasoned professionals can also benefit by using the course to 'audit' their current program. There will be extensive networking opportunities and you'll see what other programs are doing across North America. 'Real' project assignments are geared towards Sport Clubs issues specific to your campus.
Next Course:  June 3- June 28, 2024
Maximum course registration: 16
Register now to secure your place!
To register for the course: click on 'Add to Cart' and pay through PayPal
(you don't need to join PayPal – you can use a credit card)
Fee: $495 USD
To get more information contact Robin Bowman directly at robin@sportrisk.com