Best Practices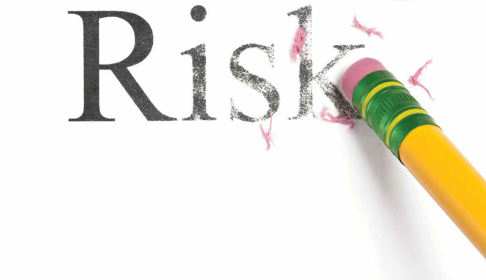 Interested in finding out how your risk management practices measure up relative to industry-wide 'Best Practices' across North America?
What's the problem?
Many campus recreation departments across North America don't know what the current Best Practices are in Campus Recreation, and how their school's practices compare with those at other schools.  Are you one of them?
This leads to…
Operating in a vacuum – when you're not sure if you are falling behind, and hence are unknowingly increasing your liability exposure.
What's the solution?
Investing in a Best Practices approach to risk assessment and planning puts you in control!
What's involved?
There are two (2) Levels in the Best Practices program – depends on how deep you want to go!
Best Practices: Level 1
Recreation department staff complete 16 Best Practices online surveys click here to find out which Campus Recreation programs and facilities are covered; how these industry-leading Best Practices were developed, and how the surveys structured.
Using our powerful database, survey responses are analyzed by SportRisk to determine how your school measures up against recreation industry best practices.
What do you get in Level 1?
Based on the responses to the surveys, each school receives a detailed SportRisk Report consisting of:
A series of 'Action Recommendations' focusing on areas of greatest weakness and liability exposure.
Benchmark graphs for all 16 Best Practices areas which illustrate how your school is doing compared to others schools.
Breakdown of each bp area by component (i.e. staffing, supervision etc.)
Custom comparisons e.g. between schools your own size; in your state; in your athletic conference
For visuals – see description
Best Practices: Level 2
Staff complete a survey for general business operations
Survey responses are analyzed to determine how your department measures up against recreation industry business best practicesThe Business Best Practices Operations survey focuses on the following areas:
Financial risks
IT Data risks
Human Resources risks
Facility Security risks
Reputation risks
Customer Service risks
Other risks

What do you get in Level 2?

Action recommendations based on importance of gaps and deficiencies discovered in the 'Global Department' survey.
Benchmark graph for all 7 Business Risk areas showing how each school's total score compares to other schools.
Expert-sourced resources to assist staff in addressing gaps identified by the Level 1 risk assessment surveys.
10 custom queries of your choice e.g. "what is the % of schools in your state/ conference which use software management packages (e.g. Fusion)?"
Your choice of five (5) SportRisk training videos.

For visuals – see description

What else would you like to know?

SportRisk's powerful database enables participating schools to make queries about specific aspects of their programs & facilities, based on national demographics. For example:

Q: "How many schools of our size and in our state have 'Concussion Policies & Procedures' in place?    We can tell you!

Q: How many schools of our size in Region I (or any region) have a Risk Management Committee in place?  We can tell you!

Q:  "How does our score for 'emergency response plan' in Intramurals compare with other schools in our University System (e.g. Texas; CSU system)?"     We can tell you!

Q: "How many schools (%) in Texas have their weight room supervised at all times?   We can tell you!

Q: What is the % of schools in our Athletic Conference (e.g. SEC) which require medical screening of their high-risk Sport Clubs?    We can tell you!

Q: How many aquatics programs in our state and nationally have oxygen available on their pool deck?  We can tell you!

To find out how the Best Practices program works, click Description

To find out the pricing structure of the project, click Pricing